Since 1986 Restaurant le Arcate welcomes you in a fine and warm environment that offers with natural elegance the dishes of the regional Mediterranean cuisine. We dedicate ourselves with passion to the research and creation of the best products typical of the Italian tradition to guarantee to our clients quality and authenticity.
Our space, rustic and homelike, is arranged on two rooms, our tavern is the ideal place to get together and celebrate any type of anniversary.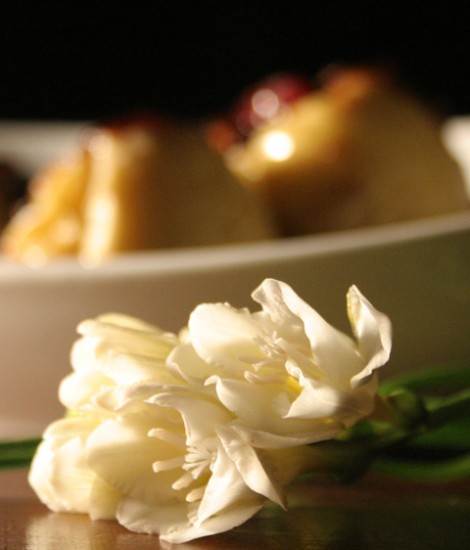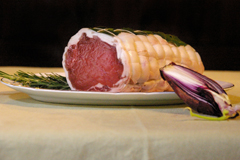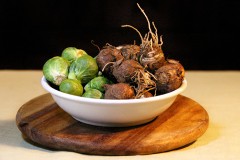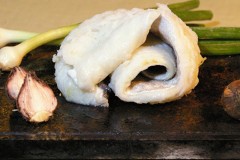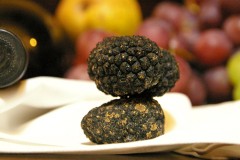 Our cuisine privileges the typical dishes of the best Mediterranean Italian kitchen. Here the classical recipes of the old days like the Neapolitan ragout meet the creativity in the parings of always fresh seasonal products.
We propose you a wide selection of fresh fish with daily arrivals, selected meats, typical salami and cheeses, mushrooms and truffles when available, fresh pasta and homemade bread.
The desserts are exclusively of our production and can be personalized for any demand. Also, on the occasion of Christmas, Easter and other festivities we prepare the traditional Napolitean desserts: Struffoli, Pastiera, Zeppole di San Giuseppe.
The wood-fired oven and the long experience of who takes care of it allow us to daily provide fresh bread, focaccia bread, Neapolitan Casatielli, salty cakes and, of course, pizza and Gragnano's typical Panuozzo. These are prepared with selected white or wholewheat flours, natural yeast, sea salt, dressed with Italian Extra Virgin Olive Oil and the best ingredients.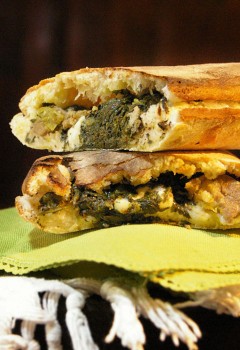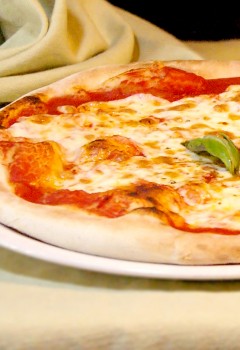 The grapes of our canteen speak all Italian dialects
Our wine cellar offers a wide selection of labels, Italian wines, grappe, distillates and straw wines curated by our sommelier who will recommend the best pairing.
All our dishes are also available to take away with a 20% discount (excluding pizzas)
---
STARTERS
---
Seafood salad with fresh vegetables11
Shrimps cooked with Brandy and truffle13
Smoked salmon with Buffalo Stracciatella cheese and avocado on wholemeal bread10
Vegetables' cake with scamorza cheese 9
Platter of ham from Vignola, salami from Felino and Pata Negra lard with fried bread11
Beef tartare with quail egg, Parmesan flakes and truffle14
---
PASTAS AND MORE
---
Fresh pasta with seafood12
Linguine pasta with sardine sauce and wild fennel in the Sicilian way11
Fusilli pasta with clams and chickpeas 12
Fresh thick spaghetti with egg, bacon and black truffle14
Fresh tagliolini pasta with porcini mushrooms 12
Homemade potato gnocchi with tomato and eggplants10
---
MAIN COURSES
---
Mix of grilled fish18
Grilled tuna in sesame crust18
Fried squids and shrimps14
Grilled sliced beef with 30-month-old Parmesan cheese, and rocket and bean salad18
Beef fillet in truffle sauce and mushrooms19
Fried eggs with bacon and truffle 14
---
PIZZAS
---
Margherita (Tomato sauce, mozzarella, oregano)6
9
Bufalina (Pomodoro fresco, buffalo mozzarella, oregano)

Vegetariana (Tomato sauce, mozzarella, grilled vegetables, oregano)9
6.5
Napoli (Tomato sauce, mozzarella, anchovies, oregano)

7.5
Diavola (Pomodoro, mozzarella, salame piccante, origano)

Capricciosa (Tomato sauce, mozzarella, hot salami, mushrooms, artichokes, olives)8
Carolina (Tomato sauce, mozzarella, wurstel, fries, oregano)8
Marisa (Tomato sauce, gorgonzola, cream, oregano, rocket)8
Primavera (Tomato sauce, fresh tomato, mozzarella, smoked mozzarella, rocket)9
Arcate (Tomato sauce, mozzarella, bacon, pecorino cheese, oregano)8
Pescatore (Tomato sauce, mozzarella, shrimps, mussels, calamari, oregano)11
Gustosa (Mozzarella, gorgonzola, walnuts)8
Montanara (Mozzarella, gorgonzola, porcino mushrooms,  parmesan, oregano)10
Spaccanapoli (Half tomato sauce and anchovies, half mozzarella, fresh tomato, rocket)9
Toto' (Mozzarella, smoked mozzarella, turnip greens, sausage)10
Saporita (Tomato sauce, mozzarella, Brie cheese, iberic ham, oregano)10
9
Calzone Pulcinella (Tomato sauce, mozzarella, ricotta cheese, salami, oregano)9
Calzone ripieno fritto (Tomato sauce, mozzarella, hot salami, oregano)8.5
Panuozzo provola e speck9
Panuozzo salsiccia e friarielli 9